It's no secret that short hairstyles are trending. Maybe you're considering cutting your locks for the first time, or maybe you've had it cut and now need help styling? Either way, this blog post is perfect for you! From the classic pixie cut to a boho-chic bob, we'll walk through all of your options so that you can find your favorite new style.
We will go over some of the best hairstyles for women with short hair.  It can be hard to find a haircut that fits your style and needs. But, with these looks, you'll have no problem at all! So read on to see what's in store.
Short hair looks more professional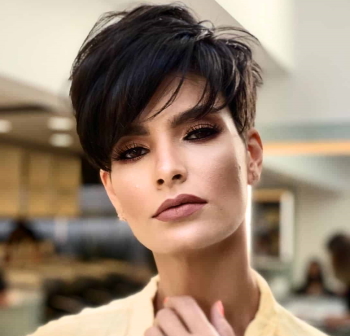 There is no doubt that short hair can make you feel like a million bucks. The sleek, polished style will help take years off of your age and give you an air of professionalism. If you are looking for ways to keep it classy but trendy, here are two hairstyles perfect for the office. The asymmetrical bob with bangs is cut in layers and styled with shine serum for a smooth finish. This haircut will allow the natural texture of your locks to come through while still giving them shape. A side-swept fringe provides a dose of glamor without being too over-the-top at the same time as framing your face nicely under any headwear from hats to scarves.
If you are in the business world, professional hairstyles for short hair can be your best friend. Their ability to shorten your time getting ready is just one of their many benefits. The proper cut and products will also give you a polished look appropriate for any office environment.  The key to pulling off these styles is choosing the right cut based on face shape and personal preference. From soft waves to sleek straight lines, there are plenty of options out there. You might even find yourself with more than one style that suits you, depending on what outfit or event you happen to be wearing. And if it's not obvious enough already, they're perfect for when life gets busy.
What hairstyles are considered unprofessional?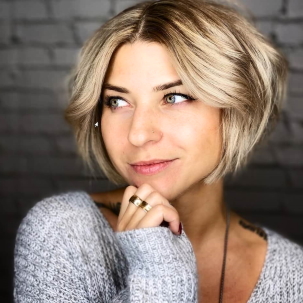 Are you considering a new hairstyle for work but not sure what's appropriate? Look no further! You'll find an extensive list of hairstyles below. Whether your office is more relaxed or expects formal wear, this post will give you all the information you need to make an informed decision on which style is best for you. The following styles are considered professional: updo buns, braids with headbands, side ponytails with headbands, and sleek bobs. These styles should be worn in conservative offices where suits are required. Here are some examples of hairstyles that can get you sent home to change before returning to work for the other half of the equation.
Do you feel like short hair makes you look less professional? The truth is, women with shorter hair can still be as professional and chic as those with long locks. Here are some tips to help you find your perfect cut and style for a more polished look:
Ask your stylist about how she would recommend cutting your layers depending on the shape of your face.
Many people think that if their hair is too short, they won't have enough options in styling it; this isn't true! You can curl or straighten short pieces easily.
If you're looking for an updated 'do without committing to something drastic, try adding bangs or going for a trendy undercut instead of getting rid of all the length.