Do you want to know the secret that celebrities and models use to have glowing skin? This is it! The oxygen facial was created by a celebrity makeup artist who wanted women everywhere to feel confident in their skin. It's also great for acne, aging, dryness, and pigmentation. Try one today.
We have all been introduced to so many different products and treatments in our quest to find the perfect skin-care routine. But after researching the latest in cosmeceuticals, I've found a new favorite: The Oxygen Facial. This treatment uses oxygen as part of its delivery system for maximum absorption into your skin cells, leading to healthier and more radiant-looking skin. And with this being the winter season, where you're exposed to harsher environmental conditions that can lead to dryer or rougher skin, this is an excellent way of getting back on track before spring arrives.
What does oxygen do to the skin?
Oxygen facials are a new trend in the spa world and can be found at many salons. This treatment is designed to aid skin rejuvenation and anti-aging and give your skin that natural glow we all so desire! Meet this revolutionary facial today and see how it can change your life for the better.
Oxygen is vital to the human body. It's necessary to maintain normal tissue function, transport nutrients, remove waste from cells, and so much more. But what does oxygen do to the skin?
Oxygen has a direct impact on your skin by regulating its moisture content. Dry patches appear on your face when oxygen levels are too low or when you don't have enough of it in your bloodstream. This also happens if you're spending too much time indoors without proper ventilation or with an air-conditioning unit that doesn't have a filter. In addition, the lack of moisture can cause wrinkles to form faster than they would otherwise because it dries out the outermost layer of skin called the epidermis.
Oxygen facial treatment
The Oxygen facial treatment is a non-invasive procedure that promotes healthy, new skin cells and reduces inflammation. It's great for people with sensitive skin or those who want to avoid harsh chemicals.  The process takes about 45 minutes and includes exfoliation of the face and deep cleansing, followed by applying oxygen gas to the face at varying levels. The final step is massage therapy of the neck, shoulders, and back. You'll be left feeling refreshed and relaxed.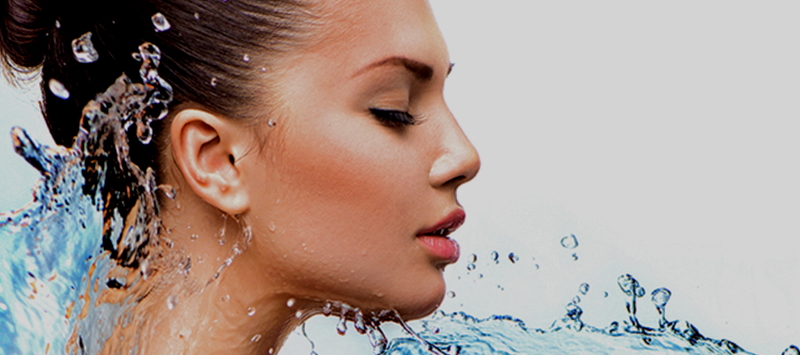 An oxygen facial treatment is a spa treatment that uses pure oxygen to improve the appearance of your skin. You can use this treatment in conjunction with other treatments such as facials and peels, or you can get an oxygen facial and go about your day following it up with makeup and moisturizer. The benefits of the treatment include:
cleaner pores
reduced inflammation
increased collagen production
the improved texture of your skin
smoother surface
fewer age spots/wrinkles
We are all about glowing skin. The oxygen facial is the newest treatment that will leave your skin looking radiant and feeling refreshed. This treatment uses pure oxygen to deliver powerful antioxidants deep into your pores, which helps reduce inflammation and promotes good circulation for a youthful glow.